Printworks

Printworks

Printworks
Large selection of perfect gift ideas!
Lui Store is a concept defined by fashion, refined interiors and unique aesthetics. It is an address for those who love Milan, Paris, London and New York. Located by Mokotowska street, right in the heart of Warsaw, Lui Store offers you an inspiring shopping experience. It is a place representing the best of international fashion brands such as Charlotte Simone, Les Coyotes de Paris, RIXO London, Common Projects, as well as young, emerging foreign designers who are just starting their fashion adventures.
Great selection of clothes, jewellery, shoes and accessories from polish brands.
"Instagram exploded with photos of this beautiful interior. Spacious, subtle colours, marble elements and geometrical shapes set a new direction for retail spaces (…)"
"Lui Store – one of the most beautiful stores in Warsaw"
"Lui Store is a boutique for women who are fascinated with fashion straight from the streets of London, Paris or New York. It is a perfect place for women who want to emphasize their feminity and originality."
"Great shoes, beautiful jewellery. Visit if you like high quality fashion."
"Instagram exploded with photos of this beautiful interior. Spacious, subtle colours, marble elements and geometrical shapes set a new direction for retail spaces (…)"
"Lui Store – one of the most beautiful stores in Warsaw"
"Lui Store is a boutique for women who are fascinated with fashion straight from the streets of London, Paris or New York. It is a perfect place for women who want to emphasize their feminity and originality."
"Great shoes, beautiful jewellery. Visit if you like high quality fashion."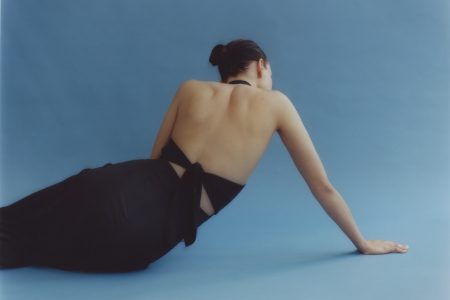 New designer alert! MONDAY ARTWORK was created out of love for fashion, fun and adoration of the nonchalant form of femininity. It is a Warsaw fashion brand that combines a minimalist…
Continue reading