Pearls have always been a symbol of nobility and purity. In the past, they were treasured jewels that signified prestige and wealth. In 1917, Cartier exchanged a chain of pearls for a luxurious property in New York which was considered a fair deal. With the development of pearl cultivation, Coco Chanel has popularized their imitations. She has created a look of an elegant and modern female where pearls played the role of an essential accessory.
Today, pearls are a decoration used outside the jewellery industry. They embroider collars, sunglasses' frames, jeans and heels. One does not need to look far for inspiration. Famous Miu Miu fur flip flops with pearls or a major part of Gucci accessories collection prove that designers try to redefine their formal character and make pearls part of streetwear. They work well with classic, solid colours as a canvas, such as black and navy. Juxtaposed with monochrome basics, they appear both, modest and glamorous. Minimalistic silhouettes matched with this timeless symbol of wealth allow us to fall in love with pearls over and over again.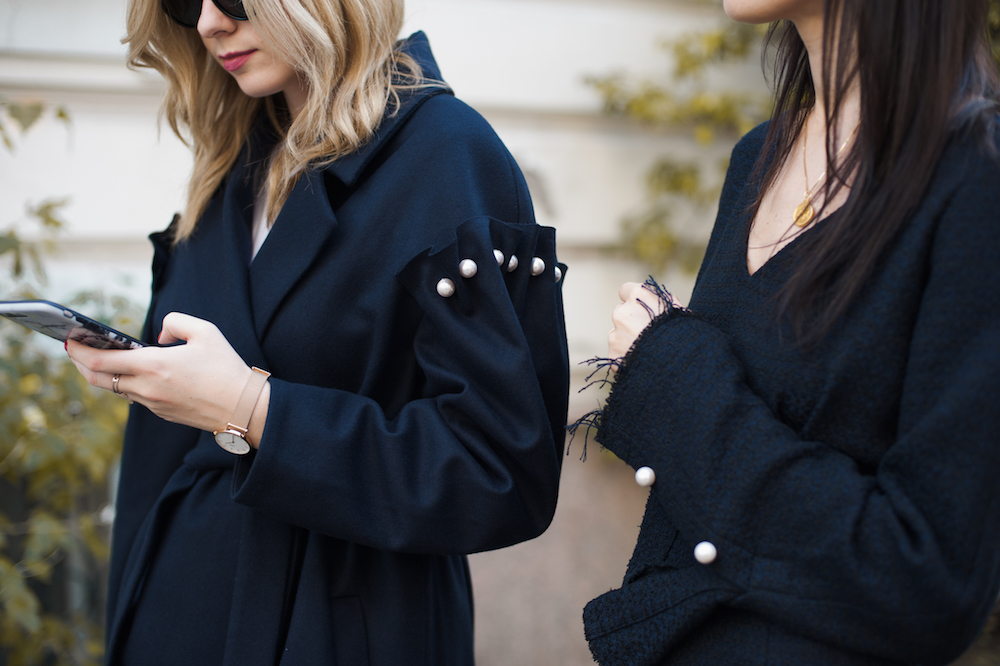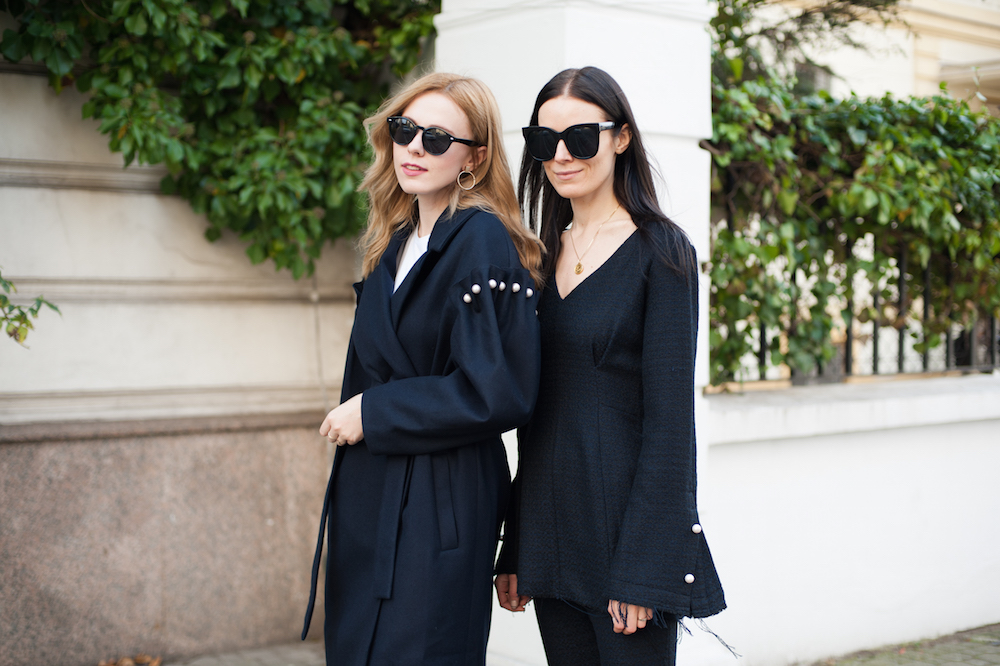 India Sakale and Yanina Trapachka from Vers24 wearing Mother of Pearl.
Photos: Ola Golczyńska
Lui's Pick
Explore modern pearls at Lui Store.