An oversized sweater is a perfect choice for winter and it does not have to cover your femininity. Here are three ideas how to wear winter knits the feminine way.
With a skirt
Layer it up. An oversized knit worn with a silky skirt makes a perfect look. Style them with a pair of boots and a simple coat. If you like bold prints, choose a colourful bottom and a sweater in a solid colour that will strike perfect balance.
Like a dress
Long knits can be easily worn as a dress. Match them with a pair of dark tights and over-the-knee boots. On really cold days, replace the tights with a pair of fitted jeans and turn your sweater into a tunic.
With furry accessories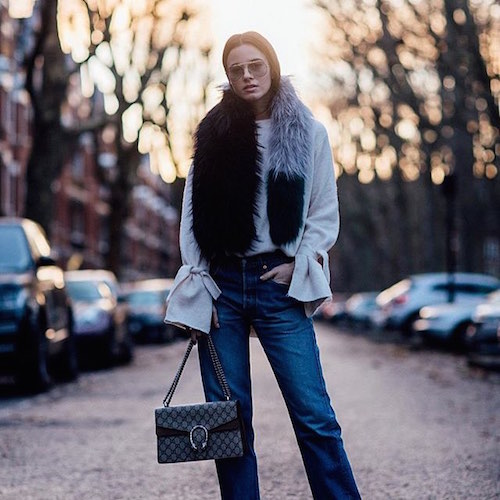 It's a perfect solution for frosty days. Colourful, furry accessories such as scarves and pompom berets will add a lot of character to your look. If you pick a monochrome classic knit, don't be afraid to go crazy with the colour of the accessories – light pink or baby blue will work really well.
Lui's Pick
Explore more oversized knitwear at Lui Store.